Brandon Kramm Memorial Baseball Field to be Built at LAHS
---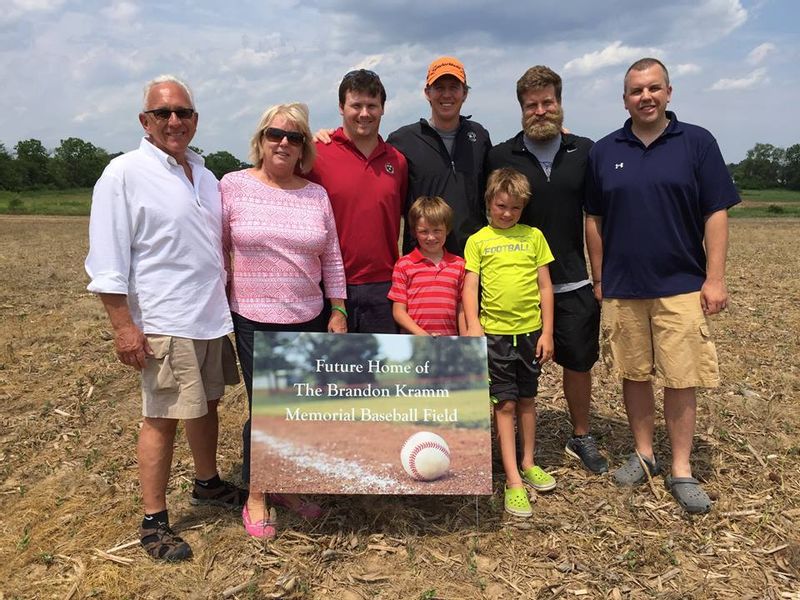 The Lewisburg Area Board of School Directors accepted a proposal from The Green Dragon Foundation to use funds from the Brandon S. Kramm Memorial Endowment to build a baseball field in Kramm's memory at the new high school.  Kramm, a 2001 graduate of Lewisburg Area High School, was an exemplary student and stand-out athlete in football, basketball, and baseball, earning 'All District' honors as a catcher, and later serving as a volunteer coach at LAHS. He was a 2005 graduate of Harvard University and was a linebacker on the 2001 Ivy League Championship Harvard football team.  In 2002 he was diagnosed with a rare liver disease, and passed away in 2013 following his second liver transplant.
    The Kramm family and friends established an endowment with The Green Dragon Foundation in 2014 with an annual golf tournament and auction as its primary fundraisers.  The Kramm family commented, "Brandon often said, "I need to pay it forward." "Building this baseball field in memory of Brandon is our way of paying it forward for him.  We hope many generations of young people will enjoy playing baseball as much as Brandon." 
    The Green Dragon Foundation Board of Directors asked District representatives during its August 29 meeting to present their proposal to the Board of School Directors.  The foundation proposes to lease the land southwest of the current turf soccer/lacrosse field at the high school to build the field. Architect, Ted Strosser has offered 'pro bono' services to the foundation to design and oversee development of the field, along with a committee that will include family and friends of Brandon Kramm.
    This is a wonderful opportunity for the foundation to partner with a family to honor their loved one while providing an outstanding venue for current and future high school student athletes," said Brooks Gronlund, president of The Green Dragon Foundation.
    The Lewisburg Area Board of School Directors at its meeting on September 7, directed the administration to work with the District solicitor to draft a lease agreement with the foundation to be considered by the school board at its next meeting in order to move this project forward.

    Superintendent Dr. Steven Skalka noted, "The new Lewisburg Area High School is a facility in which the community takes great pride made more special by partnerships with the LAHS Alumni Association (Heritage Room), North Union United Soccer Club (turf field), along with The Green Dragon Foundation, which has provided many enhancements to our facilities and we look forward to the construction of the Brandon Kramm Memorial Baseball Field."

    Anyone wishing to make a donation to the endowment to help make the baseball field honoring Kramm a reality can do so by clicking HERE or by calling their office at 570.522.8433.