American Chestnut Trees Along The Reish Walking Path
---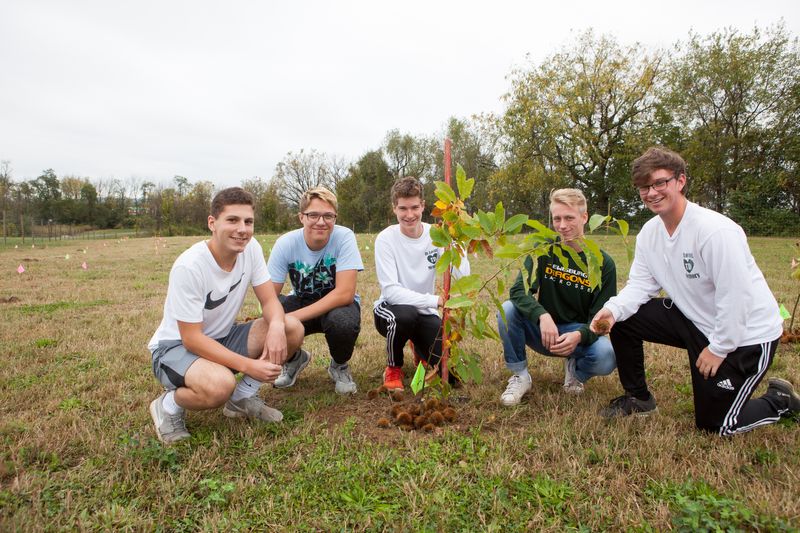 January 29, 2018
By Bill Stackhouse '69
Walking to the south side of the Kelly Elementary School, you would find the entrance to a pathway heading to the high school. Before stepping foot onto the pathway a stone with a plaque attached would catch your eye. The plaque dedicates the path to Kenneth '34 and Dorothy '35 Reish from their family. Dorothy walked some distance to school when she was a child and her family wanted to embrace that effort by sponsoring a walking path in their parents' honor.

Along the path there are several athletic fields that are used for soccer and lacrosse and the experimental field that has 150 American Chestnut trees and another 150 mixed native Pennsylvania tree species. These trees were planted by high school students under the direction of their science teacher, Van Wagner. Elementary students will use this path when coming across for high school programs and the seniors will walk this path when they are heading to the elementary school for Senior Service Projects and the Senior Walk.  It is also lighted for those who enjoy an evening stroll.

We are grateful to the families who donated to the path and the science labs that provided these enhancements to the education of our students.
The Green Dragon Foundation would like to thank John Gardner of The Lewisburg Studio for this photo.