District Scoreboards Enhanced
---
February 20, 2018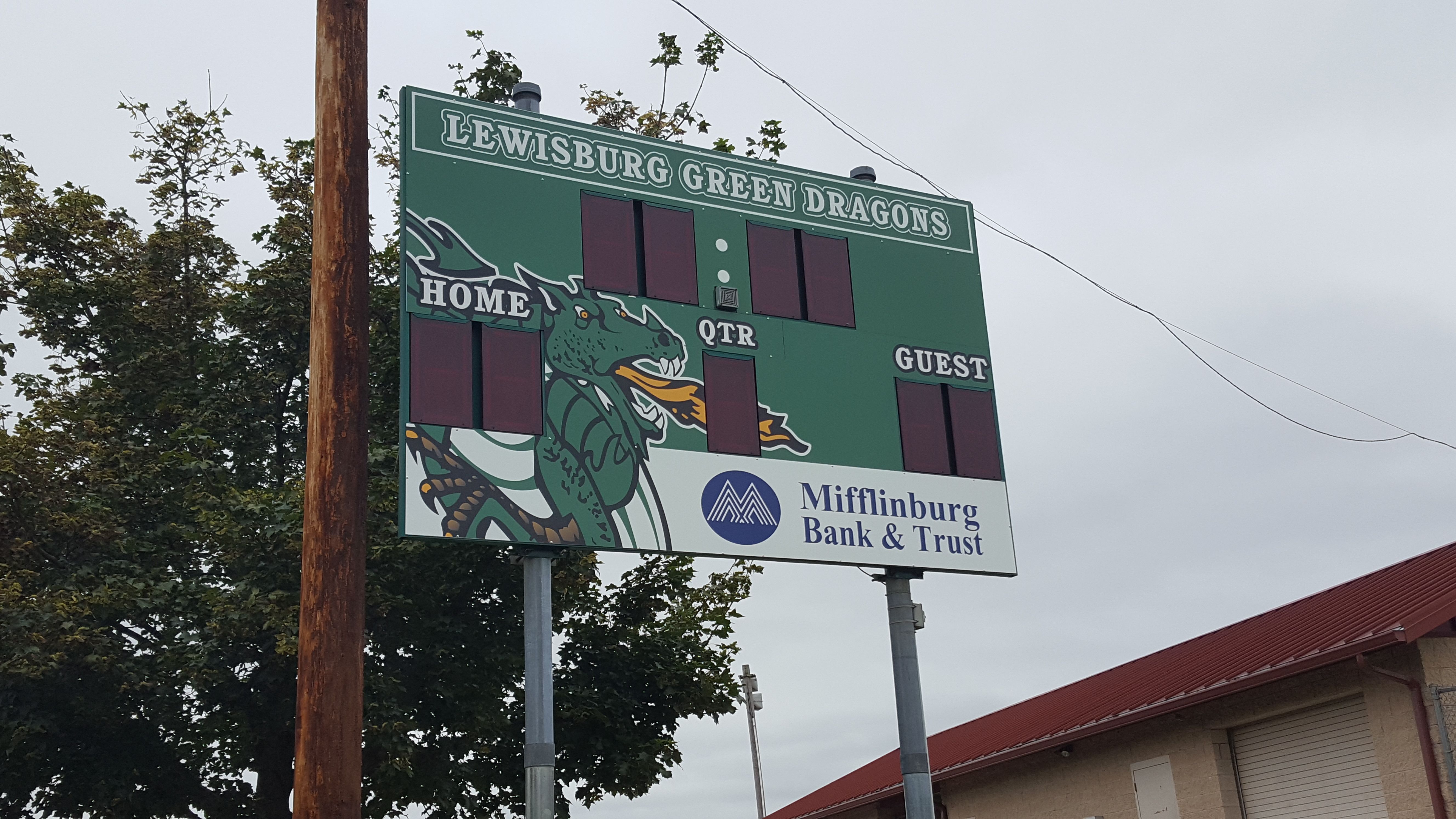 Middle School Pawling Field Scoreboard Refurbished
By Cindi Martin
In this past fall, Mifflinburg Bank & Trust made a generous donation to refurbish the scoreboard at Pawling. New graphics were added to the existing scoreboard which makes it much easier for the fans to read. The middle school football program hosted their game against Mifflinburg after the scoreboard was completed and athletes and fans were impressed by the newly refurbished scoreboard. Thank you to Mifflinburg Bank & Trust for your donation.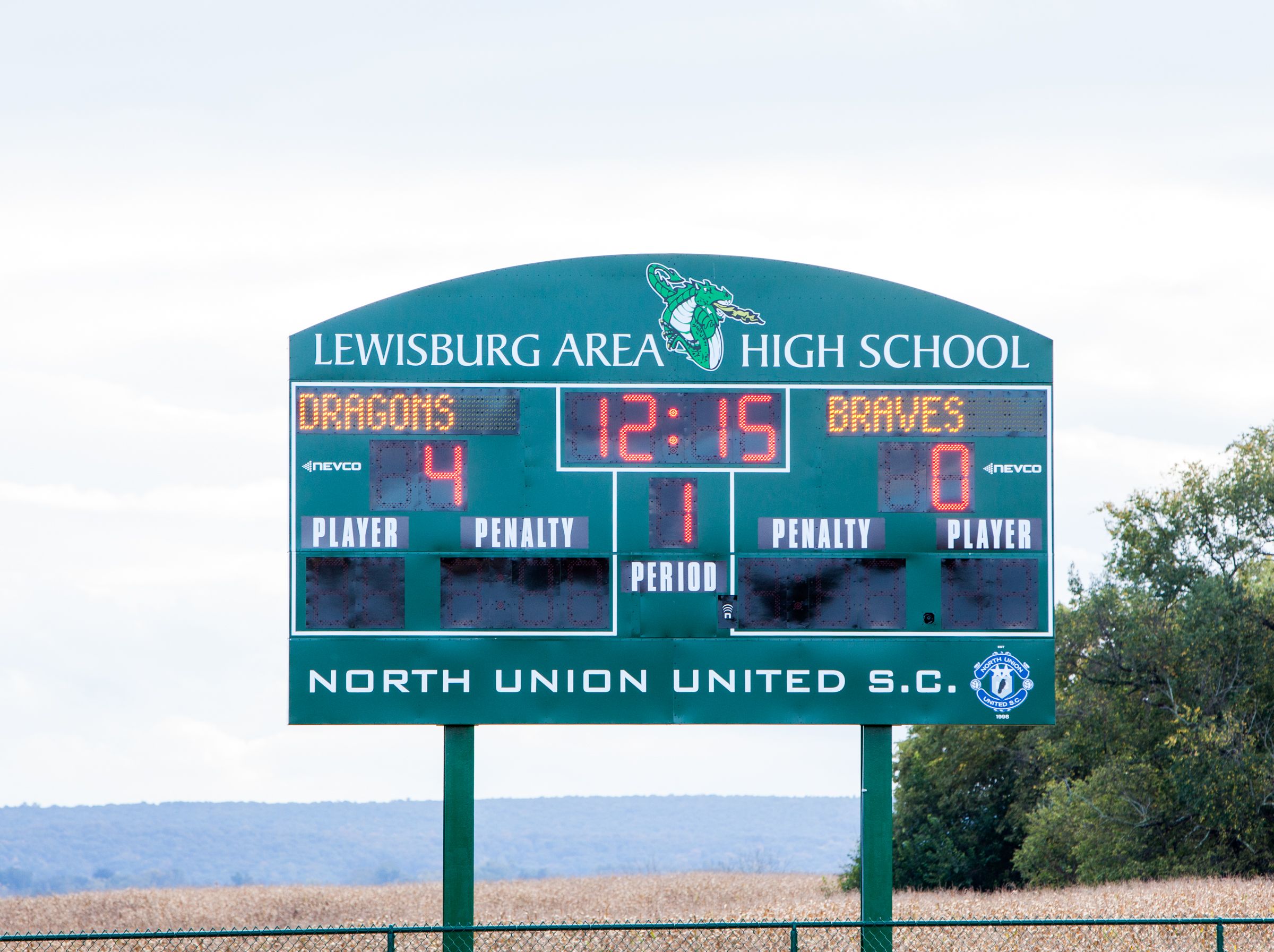 LASD Turf Field Scoreboard Installed
By Bill Stackhouse '69

This past soccer season brought with it a new scoreboard. Through the generosity of the Bhangdia Family, athletes and fans alike can keep track of the ongoing play for each team on the new scoreboard. As we have seen with the new high school indoor scoreboard, technology has come a long way in providing the seated spectator a running narrative of the game. Besides the boys' and girls' soccer teams the field and scoreboard are used by the boys' and girls' lacrosse teams in the spring and the North Union United Soccer Club. Future endeavors for this field are the addition of a concession stand with restrooms and elevated seating. These are improvement opportunities open to anyone who would like to make a gift to The Green Dragon Foundation.