Linntown's Art Program Is Enhanced With New Software and Equipment
---
By Cindi Martin
April 20, 2018 - The fifth grade students at Linntown have used new HUE animation software, webcams and tripods to create stop-motion short movies. Through funding from The Green Dragon Foundation, Mr. Bryce Snyder, Linntown Intermediate School's Art Teacher, was able to purchase webcams that were mounted on the tripods to capture each individual image to make a one-minute long movie short using the HUE software.
Students worked in small groups of four to create characters using art room supplies. They then animated these characters using the software as a part of the narrative art unit. This year they will be integrating modeling clay to add another creative element to their short films. The Green Dragon Foundation is grateful to our donors for their generous donations that make enhancements like these possible.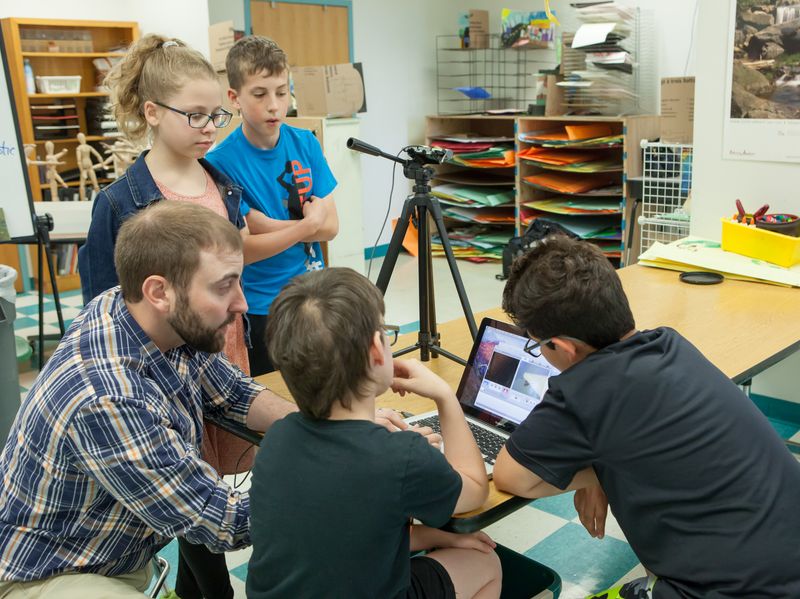 Thank you to John Gardner from The Lewisburg Studio for the photos.