Green Dragon Foundation Receives EITC Donation from Weis Markets
---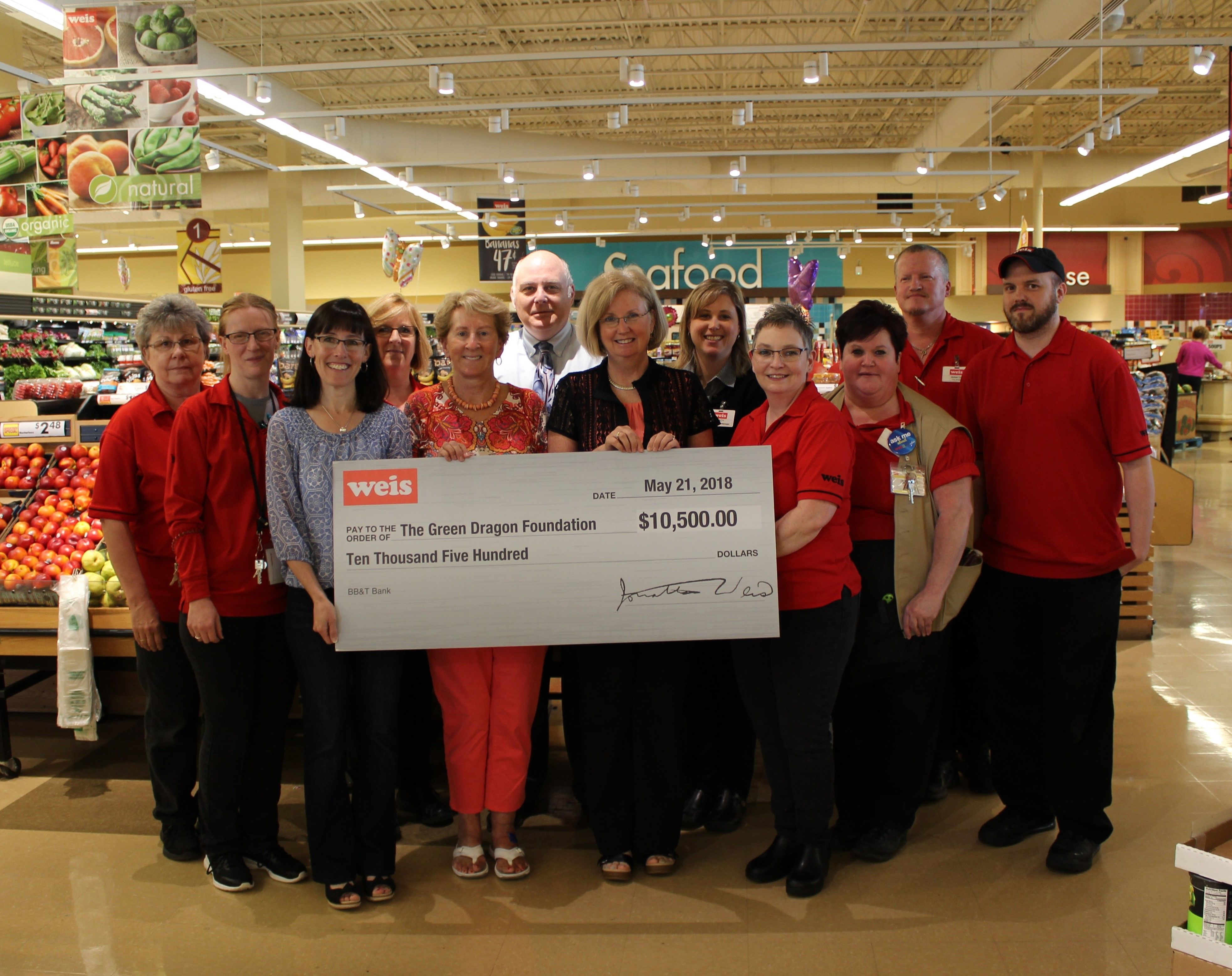 Green Dragon Foundation's Board Members, Katie Cavanagh, Karen Nicholson and Dr. Steve Skalka and Executive Director, Ann Glock receive a check from Weis Markets employees.  Left to right: Dot Leitzel, Sharon Spoon, Katie Cavanagh, Sharon Naugle (back), Karen Nicholson, Steve Skalka (back), Ann Glock, Tracy Coulbourn (back), Susan Reichenbach, Connie Corson, Michael Culp (back), and Justin Grow.     

May 21, 2018 – For the 6th year, Weis Markets has made a generous donation to The Green Dragon Foundation (GDF) through Pennsylvania's EITC program. A grand total of $71,500 has been given to the foundation to support innovative Lewisburg Area School District initiatives. "We are so thankful for the consistent support Weis Markets has provided to Lewisburg students" stated Ann Glock, Executive Director of GDF. She continues, "This year's gift will be used to create the Lewisburg Area High School's Advanced Prototyping and Design program. We are truly grateful for their annual support!"
Businesses interested in learning more about this tax credit program should call the foundation's office at (570) 522-8433.