Join us at St. Mary's St. Park for Kindergarten Grill-Out!
---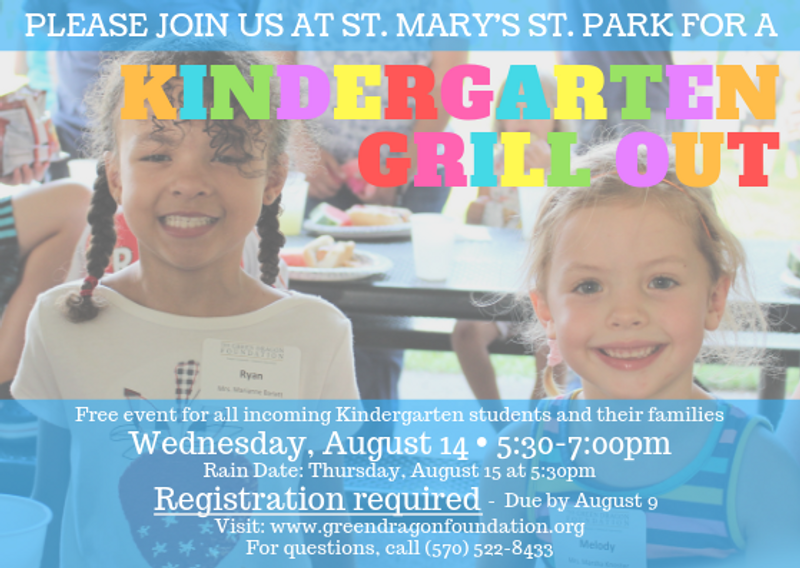 All incoming Kelly Elementary Kindergarten students and their immediate families are invited to join us for the annual "Kindergarten Grill-Out" hosted by the Lewisburg Elementary PSA and The Green Dragon Foundation.
    When: Wednesday, August 14 (rain date: August 15)
    Where:  St. Mary St. Park, 218 N. 15th St., Lewisburg
    Time:  5:30pm - 7:00pm
This is a great opportunity for students and families to meet their fellow classmates and their families for a light supper in the park.
The menu includes hot dogs, watermelon, chips, cookies, lemonade, and water.
If the weather is questionable, please check on this website to see if the event is postponed.
There is no charge for this event, but registration is required. Click HERE to register!