Weis Markets Makes Generous Gift to Benefit LAHS students
---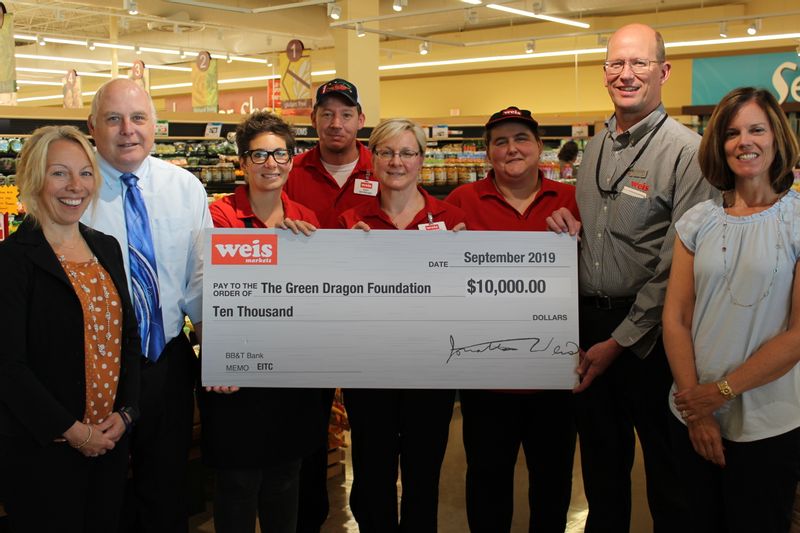 Green Dragon Foundation Board Members were on hand to receive Weis Markets' ceremonial check. From L-R: Nichole Weber, Dr. Steve Skalka, Margaret Snow, Adam Nuss, Stacey Eckley, Stacey Shultz, Mark Sharrow (Lewisburg Store Manager), and Jennifer Shabahang.

October 22, 2019 - Since 2012, Weis Markets has been making generous donations to The Green Dragon Foundation (GDF) through Pennsylvania's EITC program. More than $75,000 has been given to the Foundation to support innovative Lewisburg Area School District initiatives. "We are so thankful for the consistent support Weis Markets has provided to Lewisburg students" stated Ann Glock, Executive Director of GDF. She continues, "This year's gift was used to create the Lewisburg Area High School's Advanced Prototyping and Design program. We are truly grateful for their annual support!"
Businesses interested in learning more about this tax credit program should call the Foundation's office at (570) 522-8433.
Thanks to David Newsome of A Touch of Glass Photography for the photo.