Fulton Bank Makes EITC Gift to Benefit Lewisburg Students
---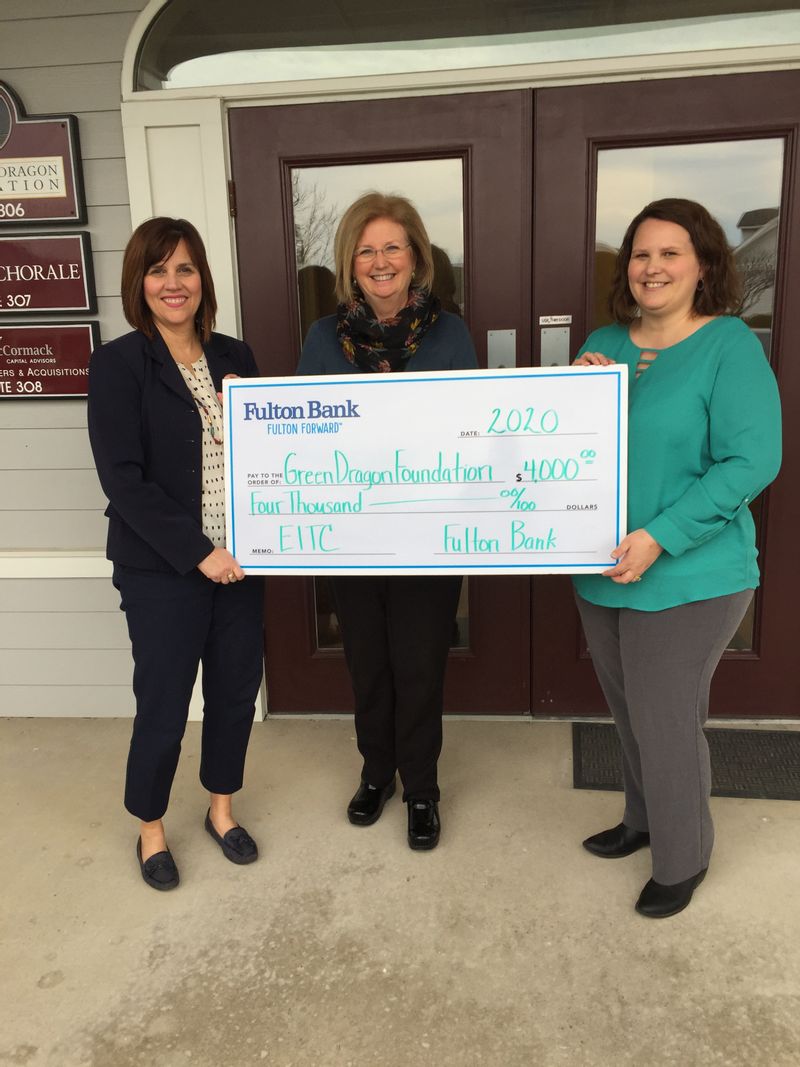 (L to R) Leslie Temple, Ann Glock and Shauna Klingler.
March 13, 2020 - The Green Dragon Foundation recently received a gift of $4,000 from Fulton Bank's Leslie Temple, Senior Vice President Market Leader and Shauna Klingler, Lewisburg Financial Center Manager. The gift was made through the state's EITC program. On hand to receive the gift was Ann Glock, Executive Director of The Green Dragon Foundation.

Glock states, "We are grateful to Fulton Bank for their ongoing generous support of LASD students through the EITC program. This year's gift will go a long way to help provide Lewisburg students with unique hands-on learning experiences such as the LAHS Model UN (United Nations) Club and district-wide STEAM (Science Technology Engineering Art Math) programs at Linntown Intermediate School." She continues, "This support means so much for Lewisburg students and our community."

Glock encourages EITC approved businesses to contact the Foundation about making a gift through the program to provide Lewisburg students with advanced and innovative opportunities. Call the Foundation at (570) 522-8433 or contact by email at [email protected].