A Gift to Graduating Seniors from The Green Dragon Foundation
---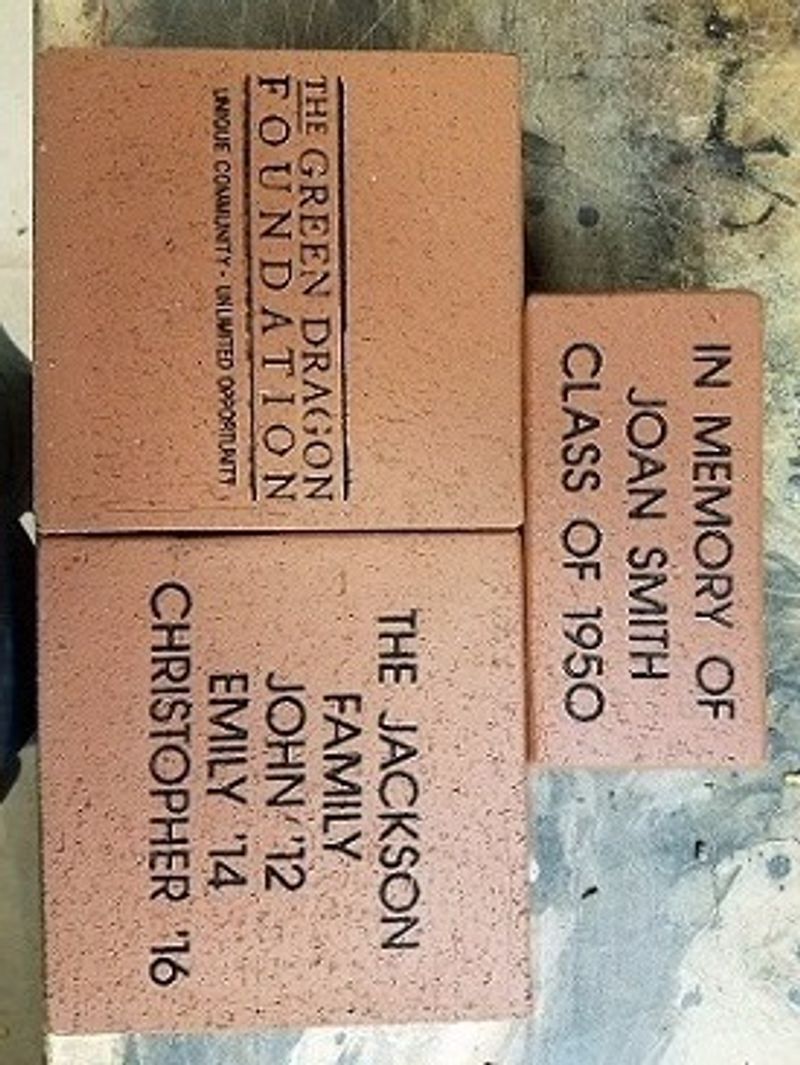 May 11, 2020
To the Class of 2020,
We are all missing out on many spring rites of passage since schools are now closed due to the Coronavirus pandemic. While all are affected,
our hearts go out to you 
since you are missing the many traditions that would normally close out your final year at LAHS
.
As a small but symbolic gift to you, The Green Dragon Foundation (GDF) will place individual 4"x 8"brick pavers with the name of each graduating senior in the LAHS Cafeteria Courtyard, which is planned to be constructed this summer. We plan to place the bricks in one area of the courtyard path symbolizing the unity and resilience of the Class of 2020 in the face of adversity. Several generous donors to The Green Dragon Foundation are making this gift possible.
By June 5, 2020, please CLICK HERE to order your brick paver (at no cost) with your preferred name. For example, you could select your formal name like "Katherine S. Jones" or select your informal/casual name like "Katie Jones". If you do not order by June 5th, GDF will use your name that is registered at Lewisburg Area School District.
Please contact Ann Glock, Executive Director at [email protected] if you have any questions. Thank you for taking the time to help us honor the Class of 2020 forever at LAHS.
Sincerely,
Jennifer K. Shabahang
Vice President