"Lifting Up Lewisburg" Campaign Raises $33,811
---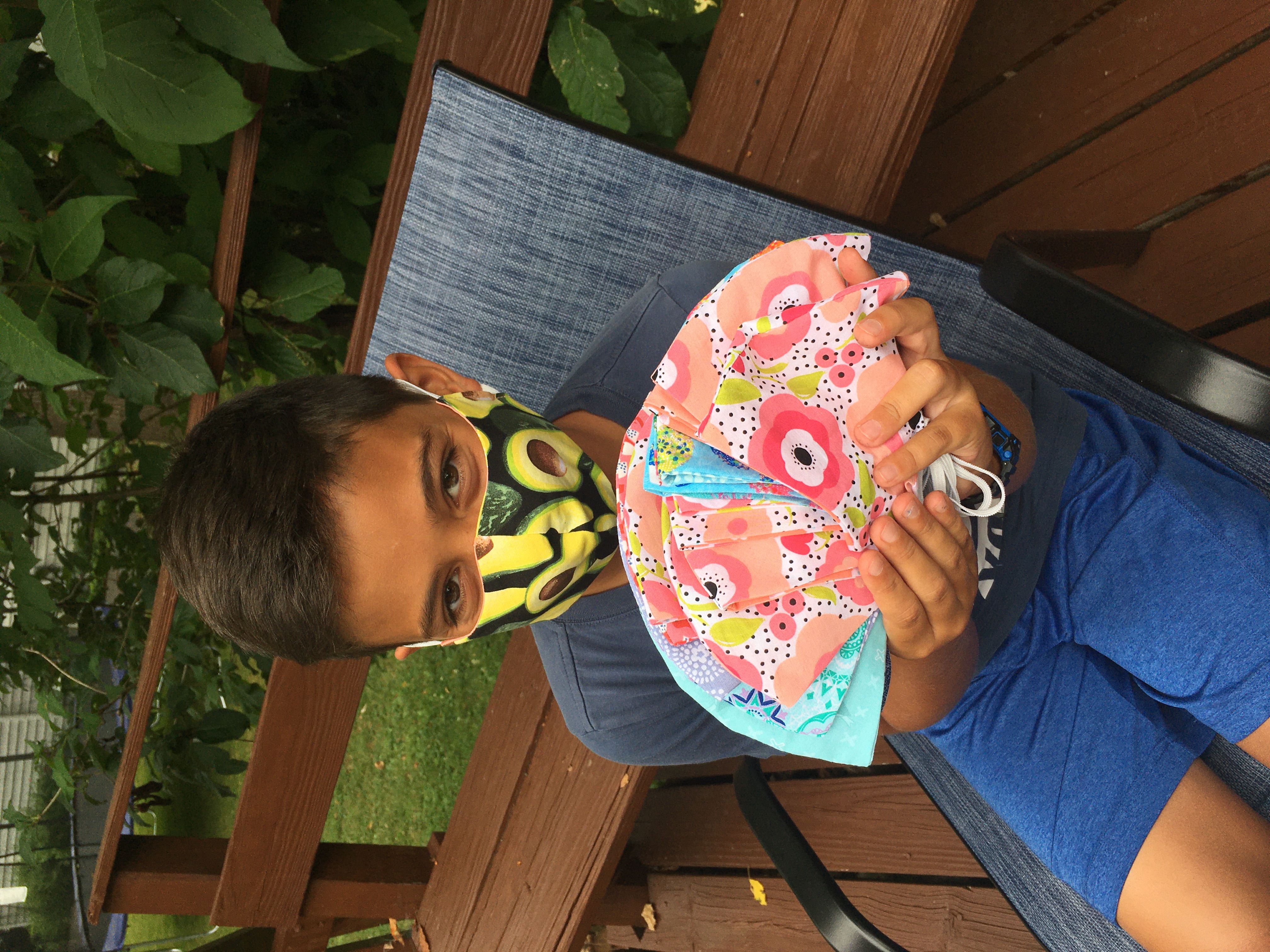 August 7, 2020 - "Lifting Up Lewisburg: A Campaign to Support Our Schools During this Unique and Challenging Time" concluded on July 31. According to Ann Glock, Executive Director of The Green Dragon Foundation, "The campaign was a great success. We are grateful to the campaign steering committee of Lisa Perrone, Lisa Tranquillo, Kimberley Drexler, and Jennifer Shabahang who were key to making this possible."

    According to Glock, "The campaign was launched on June 22 with a goal of $20,000 and a "kick-off challenge" issued by Analisa and Jonathan Weis." She continues, "The initial goal was met within the first few days. With several weeks remaining, the steering committee made the decision to increase the goal to $30,000 so that we could provide even greater support for Lewisburg students and teachers."
    "The campaign surpassed its revised goal by 13% and raised $33,811!  The community supported it with generous gifts or by purchasing masks and t-shirts, sometimes all three," Glock stated.
    "In addition to the campaign steering committee, much of the success is due to volunteers like Heather Haynos, Rachel Martine, Emek Ucarer and Lisa Perrone who sewed more than 250 cloth masks which were sold at The Mercantile," Glock stated. She added, "They are now sewing another 250 masks to donate to Linntown for the students to use when they come back to school. "LASD parent and alum, Jackie Holtzapple Mast '93 of DEEsigns designed and produced special campaign t-shirts. Proceeds from the sales of masks and t-shirts were added to the campaign total."
    On July 14, a group of families issued another matching gift challenge. For every new campaign gift received, they were matched 1:1 up to a total of $5,000. According to Glock, "with a late push on July 31, The Green Dragon Foundation met the goal of $5,000. Those new gifts were maximized and doubled to $10,000."
    Even though the campaign is now concluded, Glock is encouraging our community to continue donating to the fund. "Gifts of any size are greatly appreciated and will continue to make a real difference for Lewisburg students! To make a gift, click on the "Donate" button or mail it to: The Green Dragon Foundation, 115 Farley Circle Suite 306, Lewisburg, PA 17837. In the coming weeks, the Foundation hopes to allocate the raised funds to help meet the needs of LASD students for the 2020-2021 school year."
    Glock concludes, "We are proud to make these funds available to the school district to ease the transition back to either an in-person or e-schooling educational environment. We are so grateful for all of this generous support from our community; Lewisburg students will truly benefit from it!".