New Recorders for Kelly Musicians
---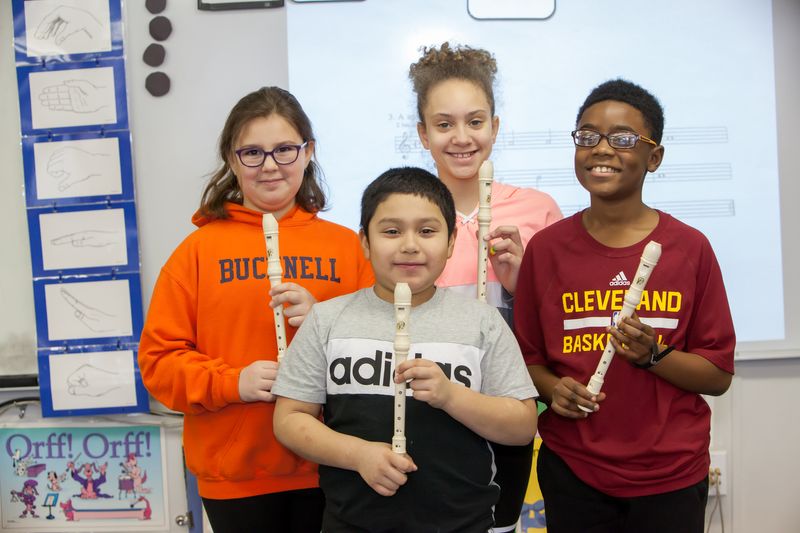 Learning to play the recorder is something that third grade music students always look forward to. For the past two school years, The Green Dragon Foundation provided new recorders to all third graders at Kelly Elementary. This donation ensures that all students have high-quality recorders as they begin their study of the instrument. For most students, this is the first musical instrument that they will learn to play.
Elementary music teacher Liesel Doebler was very grateful for this donation noting that students are able to apply the cumulative musical skills they are learning at Kelly. Students keep the recorders and will use them in their fourth grade music classes at Linntown Elementary. The students take great pride in having their own individual instrument and are careful about cleaning and storing them.
This gift was made possible by funding from The Lois J. Hunter Endowment, which supports district-wide science, music, performing arts and social/emotional health programs.
If you'd like to support our students with valuable experiences like this, please contact Ann Glock at (570) 522-8433 or [email protected].