Bucknell Sorority, Alpha Xi Delta, Hosts Fundraisers to Support LAHS Students
---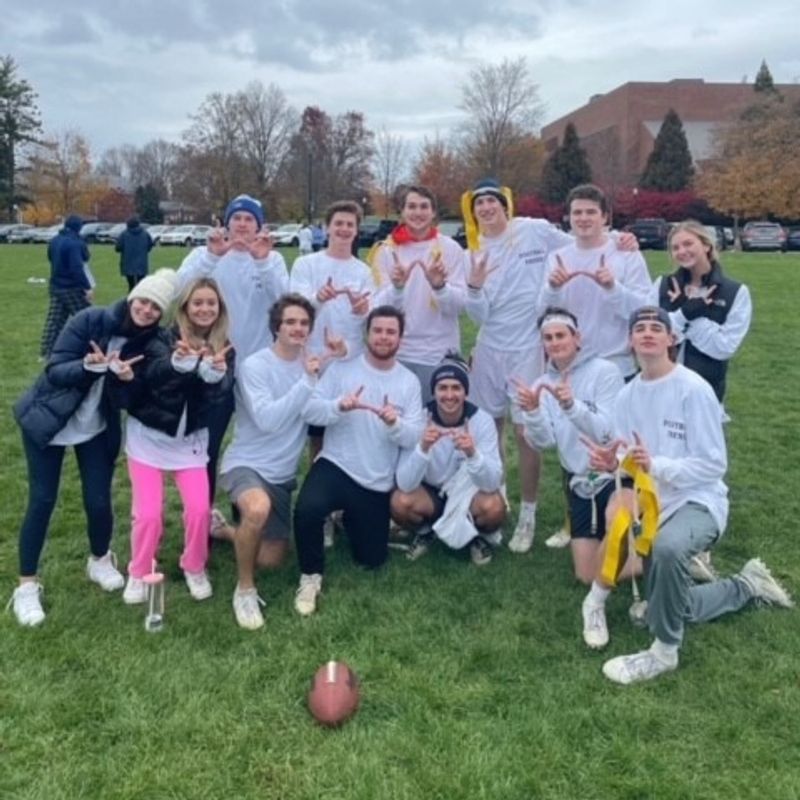 November 20, 2021 - The Green Dragon Foundation (GDF) recently received a donation from Bucknell's Alpha Xi Delta Sorority to support constructing a greenhouse at Lewisburg Area High School (LAHS). According to Ann Glock, GDF Executive Director, "The sorority raised and donated more than $4,000."
According to Glock, "This generous gift will help to provide an exceptional educational opportunity for our high school students. Students in the district's Science and Family & Consumer Science classes will learn how to grow fresh fruits and vegetables, organic growing practices, fresh food preservation techniques, and the value of growing and eating fresh foods for nutrition and overall health."
Glock stated that Alpha Xi Delta's fundraising efforts were spearheaded by Abi Platock, Vice President of Philanthropy. Platock is currently a junior from Jacksonville, Florida majoring in Markets, Innovation and Design. According to Platock, "Our sorority held two fundraisers; Football FrenXi and Letters of Love where we raised more than $4,000." She continued, "Football FrenXi is a flag football tournament which was held on November 14. Our sorority's philanthropy team also set up a table at the ELC (Elaine Langone Center) and sold nearly 100 tournament t-shirts."
"In conjunction with National Philanthropy Day on November 15, my sorority sisters sent "Letters of Love" to their families, friends and professors asking them to make a gift to support Lewisburg Area School District students," stated Platock.
According to Glock, "GDF really appreciates the efforts of these Bucknell students who worked so hard to make a difference for Lewisburg students. Our project goal is $109,000 and with this gift, we've raised a total of $62,000." She concluded, "This gift from Alpha Xi Delta gets us closer to our goal of making this project possible for LAHS students."
The Green Dragon Foundation is seeking additional support for this project. Individuals or businesses wishing to donate for this and other programs, can click on the "Donate" or call the office at (570) 522-8433.