M&T Bank Makes Generous Gift to The Green Dragon Foundation
---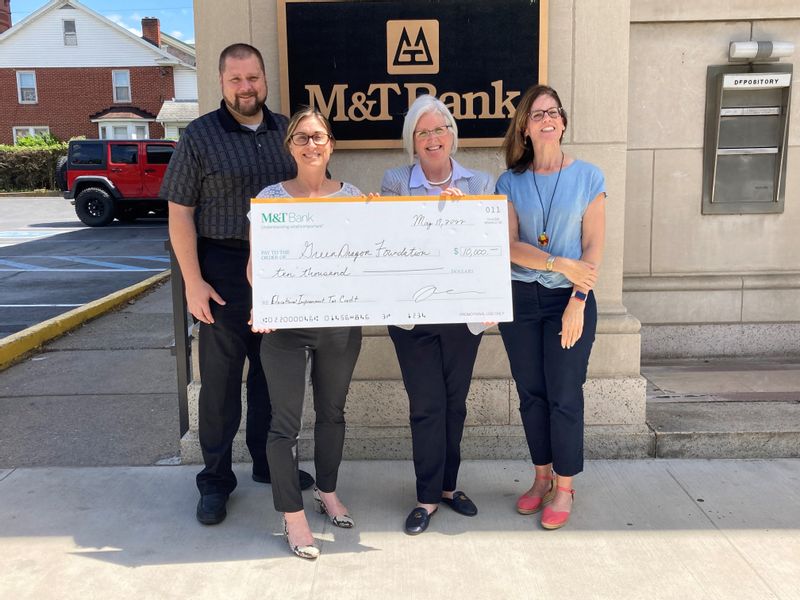 L-R: Representing M&T Bank were Nicholas Shively, VP Business and Professional Banking and Heather Buttorff, Senior Branch Manager/VP and The Green Dragon Foundation were Ann Glock, Executive Director and Vice Chair, Jennifer Shabahang.
May 19, 2022 — M&T Bank recently made a generous gift to The Green Dragon Foundation through Pennsylvania's EITC program. According to Ann Glock, Executive Director, "M&T Bank has been a generous supporter through the tax-credit program since 2013. In total, they've donated more than $67,000 to fund advanced and innovative educational programs at the Lewisburg Area School District!"
She continues, "We are very grateful. This year's gift will go a long way to help provide Lewisburg high school students with unique hands-on STEAM (Science Technology Engineering Art Math) learning experiences." Glock encourages EITC approved businesses to contact the Foundation about making a gift through the program to provide Lewisburg students with advanced and innovative opportunities. Call the Foundation at (570) 522-8433 or contact by email at
[email protected]
.