First National Bank Provides Gift to Green Dragon Foundation
---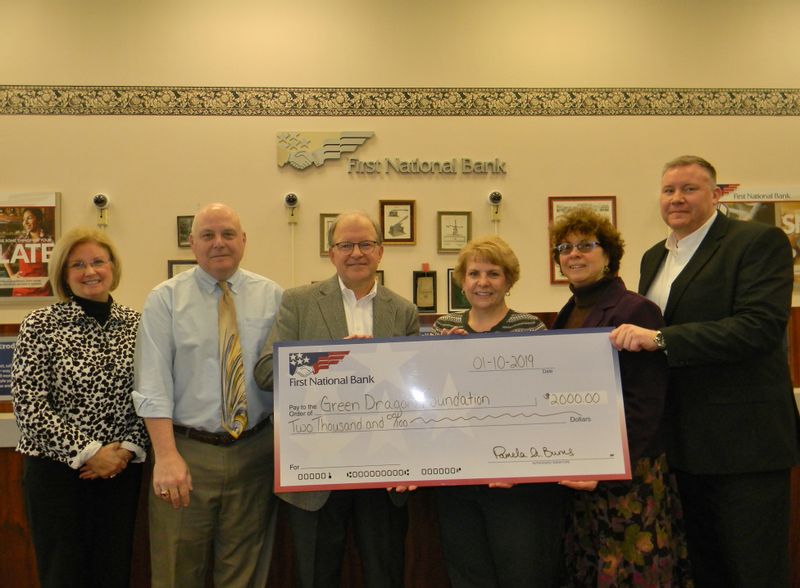 (L to R) GDF Executive Director, Ann Glock; LASD Superintendent, Dr. Steven Skalka; GDF Board Member, Bob Kallin; FNB Branch Manager, Pam Burns; FNB Private Banking Group Vice President, Grace Mahon; and FNB Market Manager & Vice President, Dan Hooper.

January 11, 2019 - The Green Dragon Foundation recently received a generous gift from First National Bank (FNB) through Pennsylvania's EITC program. On hand to receive the gift were Ann Glock, Dr. Steve Skalka, and Bob Kallin.
This contribution will help fund programs such as the Advanced Prototyping and Design Program at Lewisburg Area High School. FNB has been a supporter of the Foundation for the past three years and has chosen to make an additional gift through the EITC program. This will help to provide our students with unique hands-on learning experiences. We are very grateful!