Albright Care Services Sponsors Bye Bye Birdie
---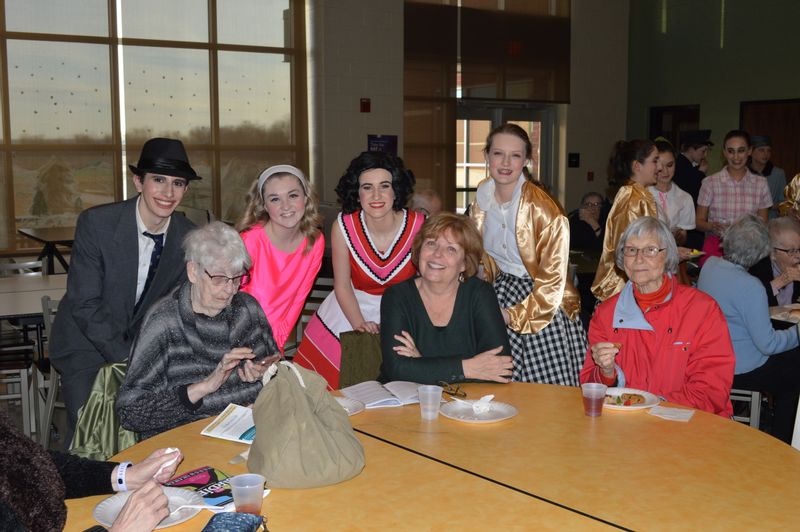 March 6, 2019 - On February 28, Lewisburg Area High School presented its final dress rehearsal of Bye Bye Birdie. Area senior citizens were treated to a delightful performance by talented high school students. Thanks to a generous sponsorship by Albright Care Services, RiverWoods residents were also provided with a "Meet & Greet" reception with the cast and crew following the afternoon performance.
According to Ann Glock, Executive Director of The Green Dragon Foundation, "The Meet & Greet reception is a great opportunity for RiverWoods residents to interact with young folks and what a special opportunity that is for our students."
Cookie Connelly, Community Enrichment Director of RiverWoods Senior Living Community stated "The residents couldn't stop talking about how wonderful the students were and what a professional performance they gave."
Glock continues, "We are so grateful to Albright Care Services for funding this reception and supporting the high school's performing arts programs."
Businesses interested in sponsorship opportunities, may call the Foundation at (570) 522-8433 or email at [email protected]

To see more event photos, click here.
Thank you to Cindi Martin for the event photos.