LAHS Student Athletes Benefit from Additional Resources in the Knight Training Room
---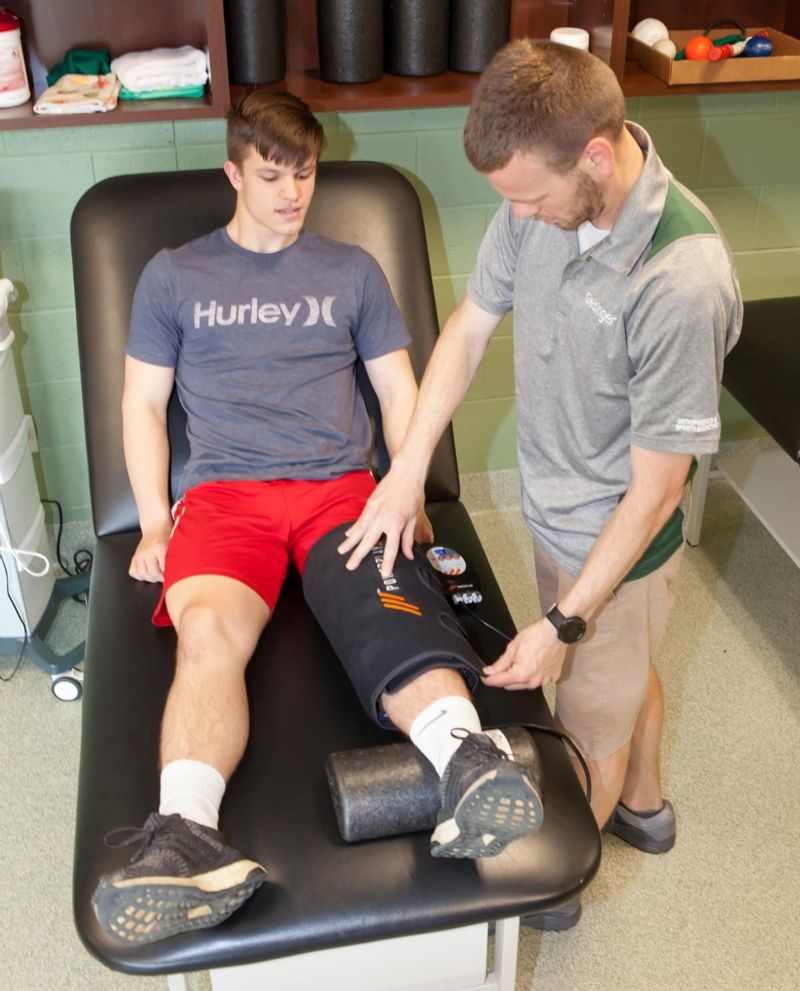 By Bill Stackhouse '69

Days of applying liniment to every injury sustained in athletics is well in the past. Today, ice is the first line of treatment to control swelling in the muscle or joint area. Icemakers have made it easy for the athletic trainer to have a supply of ice on hand in treating the injury. Besides ice in a plastic bag, a new treatment modality is available to the athletic trainer, PowerPlay.
The PowerPlay system uses cold therapy and compression to "decrease pain, muscle spasms, and swelling in injure or overworked joints and muscles." The pitcher who has worked the opposing batters through multiple innings is in need of this modality to reduce the strain to his/her pitching arm/shoulder. The soccer player who sustained a traumatic injury to his/her leg during play or the distance runner who needs relief from an intense repeat workout all need the relief given by the PowerPlay system. Along with direct ice application and PowerPlay cold/compression, the athletic trainer uses a whirlpool in treating the athletes under their care. Either hot or cold whirlpool treatments can be used in the recovery process and the warmer ones are much more preferred than the colder ones.
Thanks to Judge Louise Knight, the athletic training room has received all three modalities through a generous gift. A new ice maker, whirlpool and the now the PowerPlay system have been purchased and are now being used by athletic trainers in our district. With the help of community individuals, like Judge Knight, our district is able to move forward in providing our students with good quality care as pointed out by Mark Temple the district's Athletic Director. Our student athletes can now be expected to be back in action sooner rather than later thanks to our well-equipped training room.