Registration Now Open for the 2022 Brandon Kramm Memorial Golf Tournament
---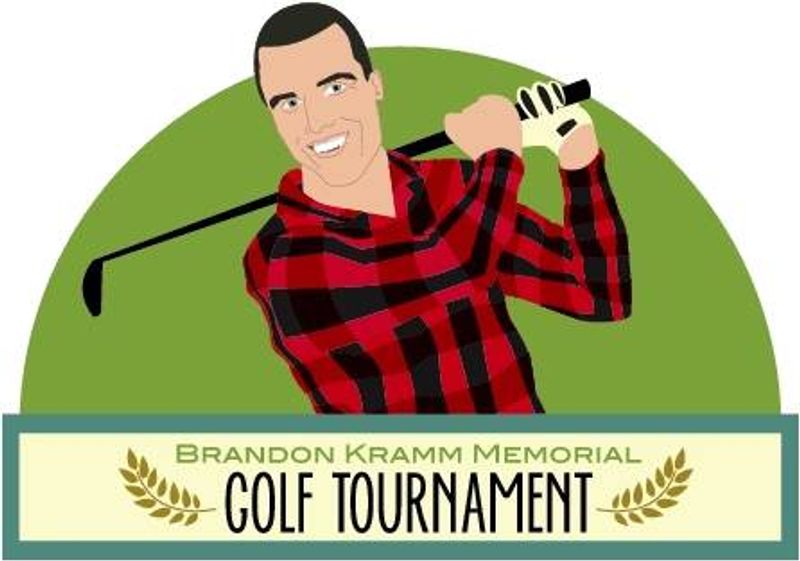 March 23, 2022 – Ann Glock, Executive Director of The Green Dragon Foundation (GDF), recently announced that registration for the June 10 Brandon Kramm Memorial Golf Tournament is now open. The annual event is held in memory of Brandon who was a 2001 graduate of Lewisburg Area High School (LAHS). His family and friends organize the event to honor his legacy and the impact he had on all who knew him.
According to Glock, "Because of the overwhelming popularity of the annual event, this year we added an 8:00am shotgun start time." She continued, "We are already sold out for the afternoon session but there are openings for the morning start." Glock added, "There are sponsorship opportunities beginning at $100. We hope that folks will generously support the event."
As always, all proceeds from the event augment the Brandon S. Kramm Endowment at GDF. "Through the endowment, this year the event will help to support the realization of the Dragons' Den at LAHS." Glock stated. She continued, "The foundation is actively raising funds to support the construction of the facility which will house public restrooms, concessions, a small training room, and team/equipment storage. It will be located on the high school campus between the Brandon Kramm Baseball Field and the turf soccer/lacrosse field."
Glock is hoping that the addition of a morning session will double the event revenue. She concluded, "The goal for the fundraising campaign is $525,000 and we've already raised 50%. We need everyone's help to make this much-needed facility possible!"
 For more information or to register Click HERE or call (570) 522-8433.