The First Community Foundation Partnership of Pennsylvania Makes Generous Grant to The Green Dragon Foundation
---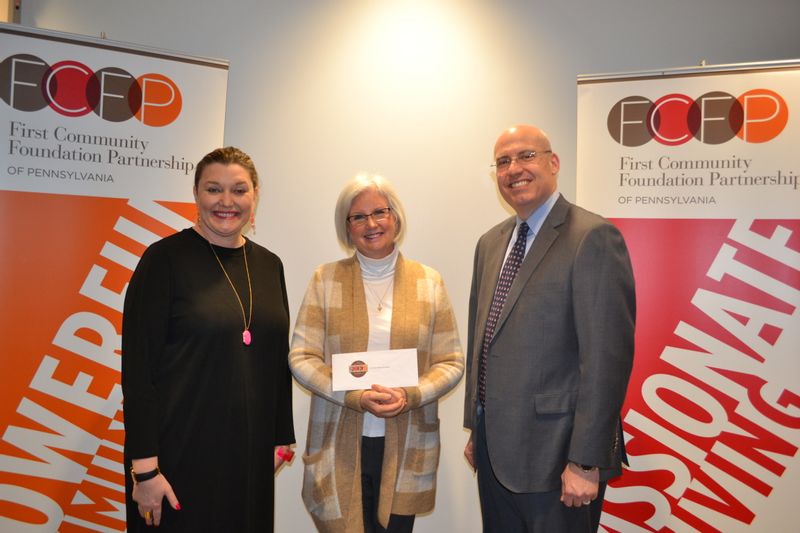 The First Community Foundation Partnership of Pennsylvania (FCFP) recently awarded a grant of $2,650 to The Green Dragon Foundation (GDF) through its Lindig Lewisburg Foundation Fund. According to Ann Glock, GDF's Executive Director, the funding will be used to purchase a new band truck for the Lewisburg Area High School Marching Dragons.
She continues, "We are very grateful to FCFP for providing this funding to assist us in reaching our goal of raising $30,000 to help replace the current 22-year-old vehicle. With over 60 students participating in marching band and color guard, reliable transportation for the musicians, instruments and other equipment is essential."
During football season the Marching Dragons travel not only to away games but also to home games at Christy Mathewson Memorial Stadium at Bucknell University. In recent years, students have also performed in local parades, at Knoebels, and at the Lewisburg Arts Festival. The band truck is needed to transport large instruments, backdrop panels, carts and flags.
Lewisburg Area School District Superintendent, Mrs. Cathy Moser, described the importance of music in our community stating, "We look to support the Green Dragon Marching Band in the wonderful music and great school spirit they provide. At LASD, the ability for students to participate in marching band is essential for a well-rounded educational experience."
For more information or to make a gift to support this important project, please visit www.greendragonfoundation.org or call (570) 522-8433.